School Menu and Meal Information
The price of school meals is currently £2.25 per day (£11.25 per week). If you wish your child to have a school meal you will need to set up a school meal payment account. This is the current advice we have been given by Catering Services.
ParentPay Update & Reminder to Parents
Our catering provider has recently introduced the ParentPay system for school meal payments to replace JOINOS.
Thank you to everyone who has already registered on ParentPay, but there is still a high percentage of parents who have not registered. The benefits of this are:
Its secure; set up payments online to pay for meals
Peace of mind, manage your account and see when meals have been taken
Low balance alerts and auto top up facility are available
JOINOS credit balance will be transferred
No identification of pupils on free school meals
It is important that you set up your ParentPay account as soon as possible even if your child receives free school meals as the system will be used to communicate important messages about school meals and updates.
If you require activation details, please email parentpay@northtyneside.gov.uk
Please contact catering services on 0191 6438355 or cateringservices@northtyneside.gov.uk for more information.
If you think your child is eligible for State benefit Free School Meals please contact catering services on 01091 6432288
If your child is in Reception, Y1 or Y2, they are entitled to Universal Free School, however you still need to register for this. Please contact catering services at the above address for more information.
Nursery children are not eligible for Free School Meals.
Please note that during busy periods it can take up to two working days to process your request.
Health and Safety Audit Results
North Tyneside Health and Safety Team carried out a 2 day health and safety audit and we are delighted to say that we achieved Gold standard. Well done to our fantastic premises team who have worked particularly hard over the winter to ensure the site is safe during adverse weather conditions.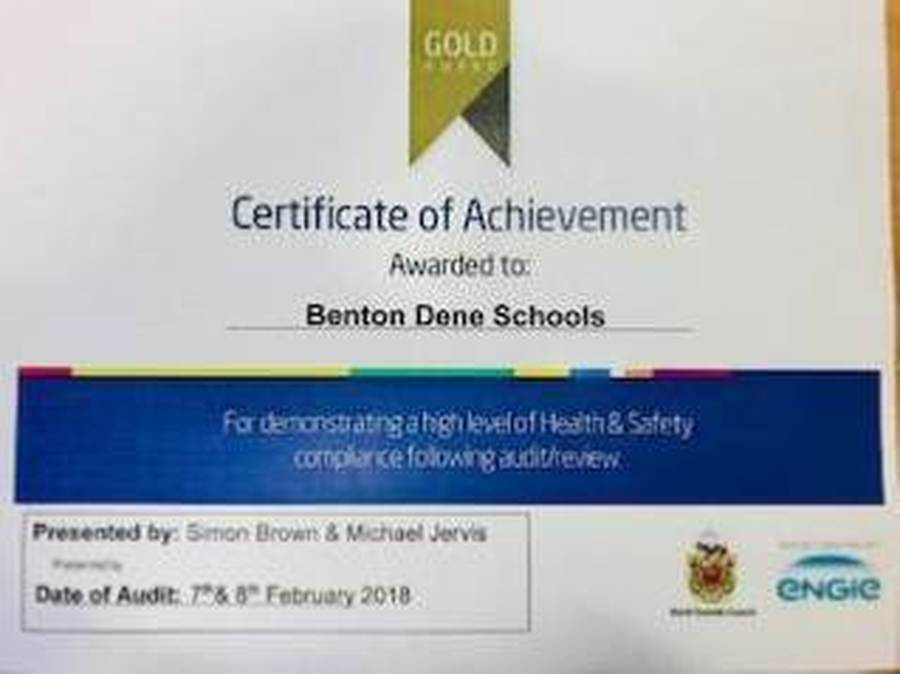 Wellbeing Award for Schools